About My Totem Tribe
Kyle grew up on and around the Quinault Indian Reservation where his father would continue to work as a schoolteacher for 25 years. While he tells most stories with a smile on his face, his multi-race background created inward struggles with his identity. Being a part of more than one race can sometimes make one feel incomplete. What are you able to claim as your story and how will that shape you?

Kyle's story ultimately became one of success: hard work, discipline, determination, and blessings. After marrying his high school sweetheart and obtaining a bachelor's degree in Criminal Justice, he felt a calling to go back to the Quinault Reservation and serve as an example that we are all capable of creating for ourselves a new story. He felt that if he could achieve success, it was possible for anyone.
Kyle and Chelsea wanted their children to feel comfortable embracing the many cultures and stories that were a part of them and turned to totem animals as a way to celebrate the differences in each family member. While we all have strengths and unique gifts that make us special, there is great power in unity. Totems can help us appreciate and empathize with differences rather than demand change. The kids really embraced the concept, and soon they were creating handmade totem jewelry to sell at the Saturday Market. What they hadn't anticipated was that very few people know themselves well enough to find a spirit animal easily. Together, we created a simple quiz to identify unique characteristics. Seeing the customer's face light up when a potential match was revealed was so fun! When it was time to pack up for the summer, we weren't ready to stop. The idea of the three-dimensional totems was something I wanted to explore further. Stacking the totem beads to share the story of your tribe - it was so fun! We spent the past 2 years creating My Totem Tribe and couldn't be more pleased to have finally launched in July of 2022.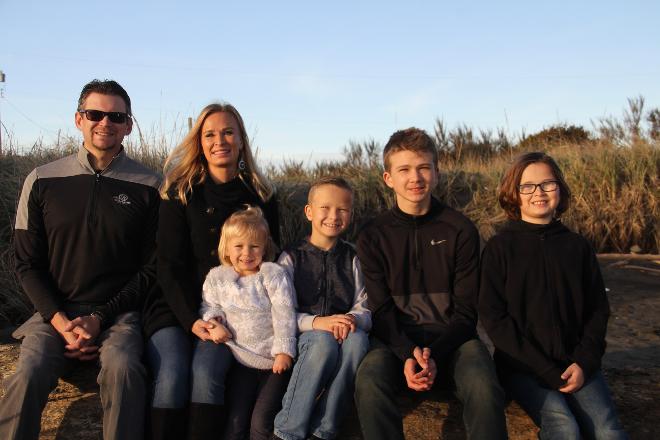 Totems can be a powerful way to share your story without needing to speak. Wearing a totem can give you the words in your heart, reminding you of your strengths, nature, and place in life.
Each totem bead has been carefully designed by our family. Taking notes of the totem poles and carving artwork of the West Coast tribes including Lingit, Haida, Bella Coola, Kwakiutl, Tsimshian, and adding our own contemporary twist, they are sure to be a conversation starter.
Our hypoallergenic, black oil-rubbed and gold-plated beads come with unique packaging that is sure to please the eye. Each bead comes on a black 1mm lace rope chain with a stainless-steel rotary clasp measuring 55mm (22"). Included is a keepsake card with a dozen power words and a story of your totem's characteristics, lifestyle, historical symbolism, and insightful facts.
Totems can be a very meaningful present. Celebrates your loved one's uniqueness, reminding them to live true to their spirit. Perfect for women, men, teens, or tweens. This jewelry is ideal for Mother's Day, bridesmaid's gifts, birthdays, or best friend gifts. This simple piece is suitable for casual wear but can also be striking at a work party or family event.
Need Something More?
Please contact us and we can create a perfect write up for your needs! We can do alternate stories, photos, etc.